Working with Pulsar and Arlington County Commuter Services, I designed Arlington's first Multi-Modal Service Map. This map increases the legibility of Arlington County transportation, unifies its many transit services, and guides riders through every point of their journey.
Our goal was to create maps that are approachable and self-evident – they shouldn't even need a legend to be used adequately.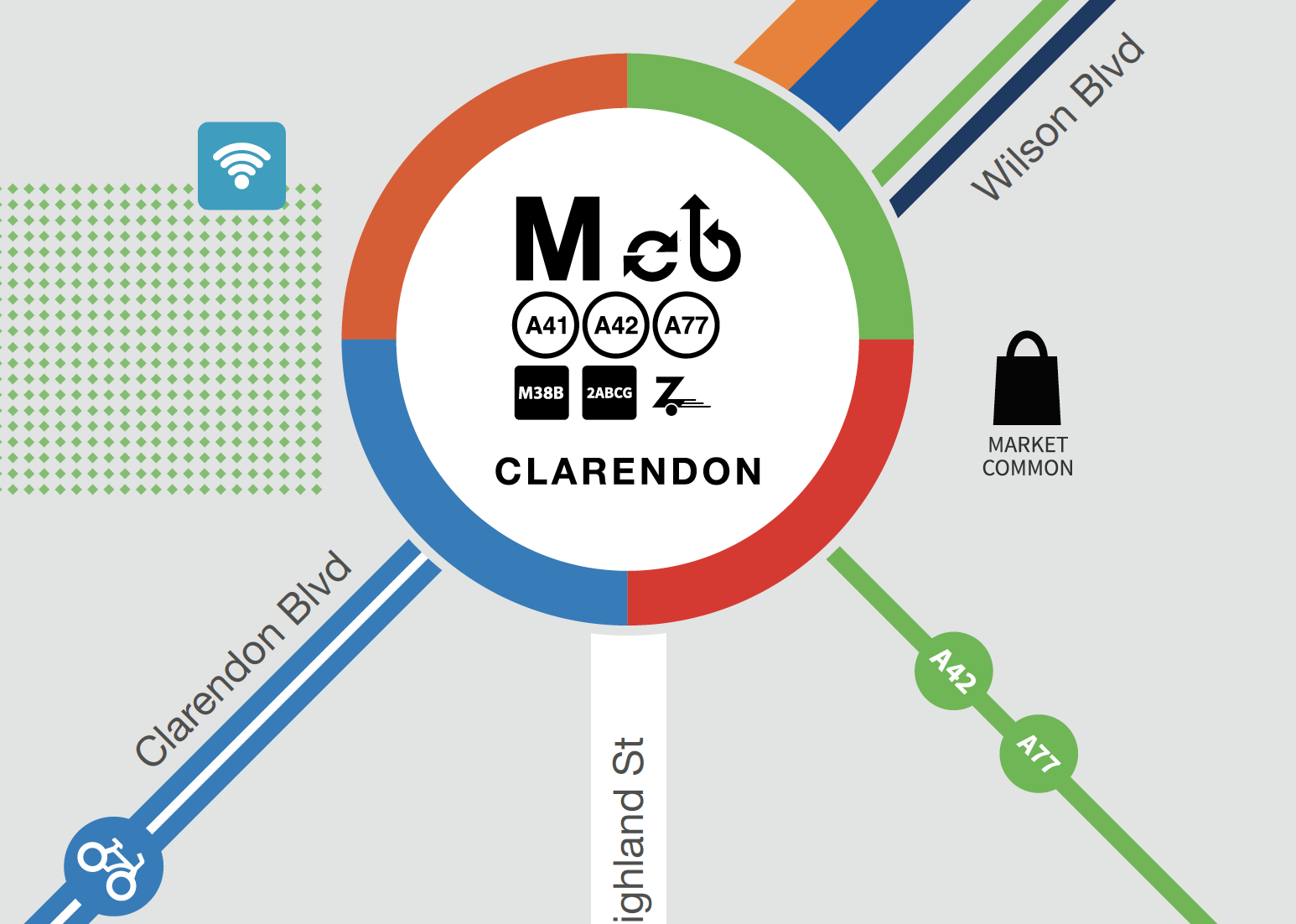 Public demand for reliable, service-based, and multimodal information guided the design process. Using research and testing, we deciphered what was best for Arlington County to increase transit mode use for all services – including bus, rail, bike, Capital Bikeshare, and walking.
The mapping effort provided Arlington County residents and visitors with the best user experience of its transit information system.