As design lead with NiJeL we are working with University Prep Academy in Detroit to implement a new roadmap system for teachers and administrators.
I've managed UX/UI design for an interactive tool to observe and score teachers, and allow for all school members to follow a road map to success based on a defined rubric.
The tool implements a methodical data-driven evaluation system for the entire University Prep Academy network. Teachers are paired with coaches who periodically score in classroom performance, the tool allows them to store and manage observations and attach on-site evidence such as photos, videos or documents.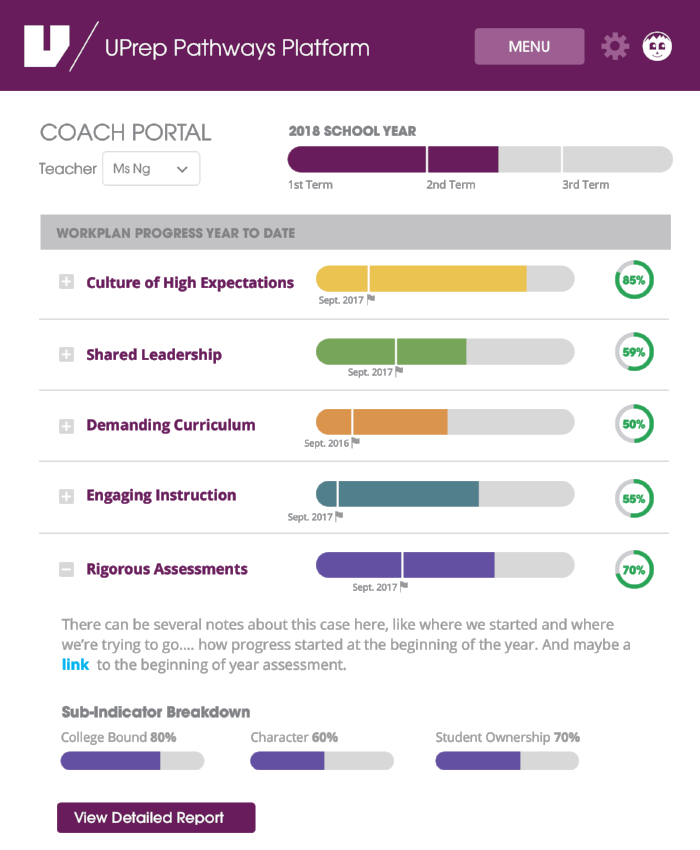 I've designed criteria-based data visualizations to allow for teachers, coaches and admins to follow progress and schedule meeting times.